How do I find a publication date that is not clearly displayed on a web page?
Finding the publication date for online sources can be challenging. Often, the publication date is listed near the title or author's name or in the copyright line at the bottom of a website. But in the example below, an anonymous review published in Publishers Weekly, the publication date does not appear on the page, and the site does not provide a copyright date: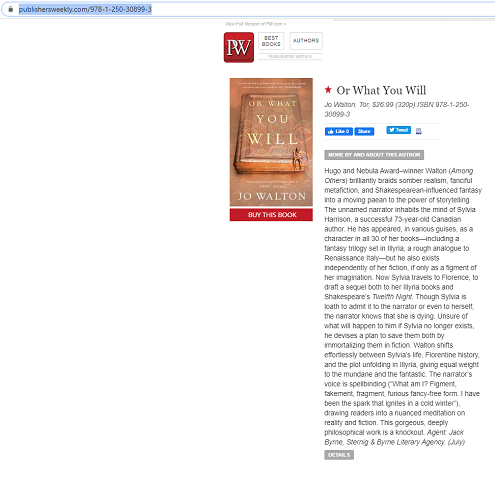 But if you click on Details at the bottom of the review,

you'll find additional publication details, including the date on which the work was reviewed: 2 April 2020: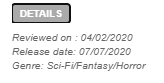 The review date can be listed in the Publication Date element in your entry:
Review of Or What You Will, by Jo Walton. Publishers Weekly, 2 Apr. 2020, www.publishersweekly.com/978-1-250-30899-3/.
For more details about how to find publication dates, as well as examples for many source formats, see the ninth edition of the MLA Handbook.